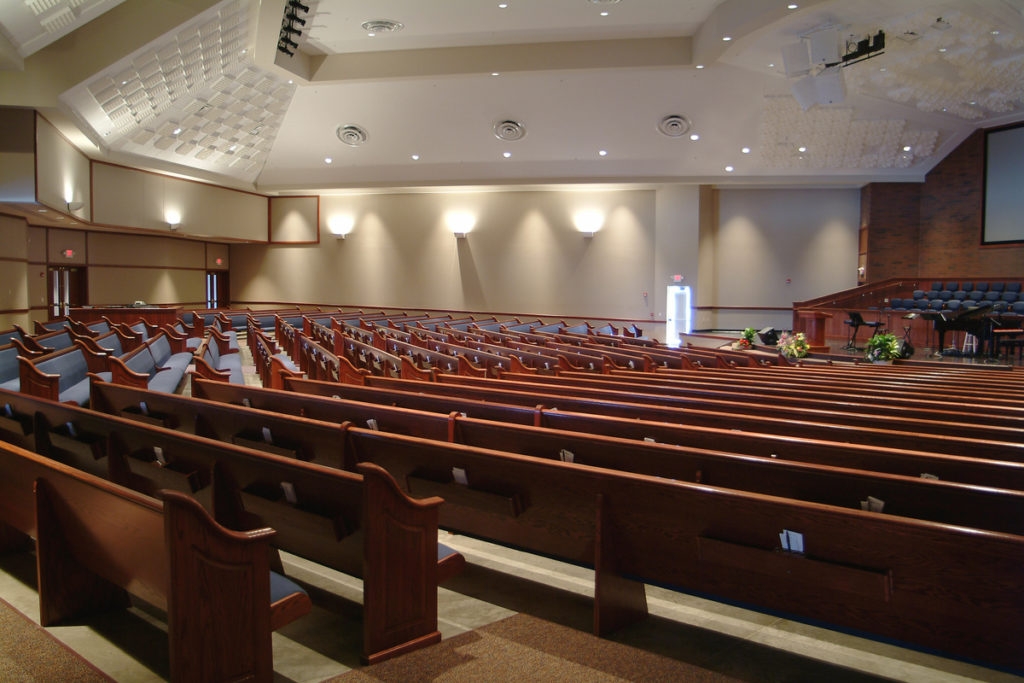 Your church or place of worship deserves the highest quality of finely crafted pews, and Kivett's is here to create the perfect seating option for your community. We have been serving churches throughout the country since 1958 and have an incredible variety of products to suit your space. Using time-honored craftsmanship and modern technology, we're able to produce custom pews that meet and exceed the high standards set within the industry. 
Our team is here to work with you in creating the best layout and design for your space. Once manufacturing is complete, our highly trained team of installation technicians will install your new pews to elevate the harmony and strength of your church. If you're ready to learn more, contact us online or call us at 800-334-1139.
Contact Our Team | View Select Pew End Options | View Select Pew Body Options
What Products Does Kivett's Offer?
Along with our custom-made solid oak pews, we also provide wood- and metal-framed chairs, chancel sets, altar rails, custom-designed steeples, fiberglass cornices, and more. Our steeples are made of a one-piece unit that provides a stunning appearance and elevates your place of worship. Our wide array of custom seating options are available in a variety of styles, stains, and fabric options. 
All of our products can be refinished when necessary thanks to our team of in-house technicians. With the largest pew refinishing and reupholstering division on the east coast, Kivett's is here to serve you for the generations to come.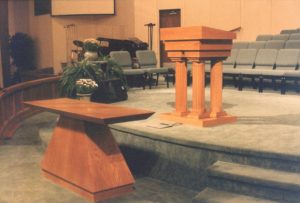 Pew and Church Furniture Refinishing
We are proud to employ a fully staffed team of highly trained installation and repair technicians who work tirelessly to take extra care of your quality furnishings. Pews and other furniture requiring refinishing will be carefully loaded into specially designed trucks and refinished, restained, and reupholstered in our plant. Once completed, they will be reinstalled by our team, so you can enjoy peace of mind and a flawless finish. 
If your steeple needs repair, ask us about our church steeple maintenance options. While all items manufactured at Kivett's are of the highest quality, steeples are exposed to the elements which means they require regular service to retain their beauty and durability.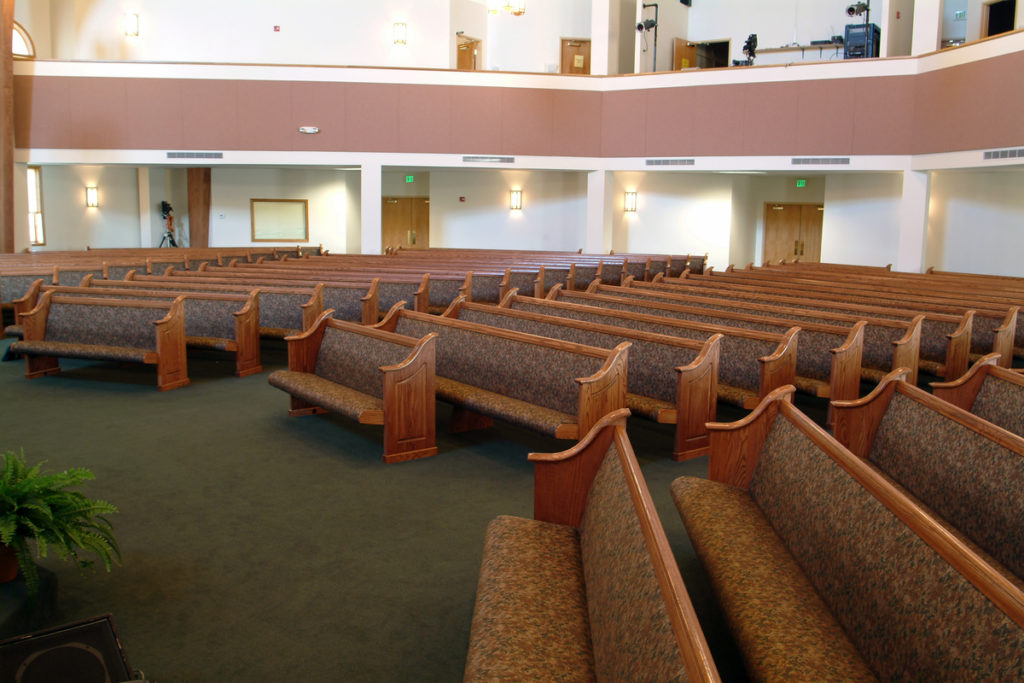 Kivett's – Fine Church Furniture Since 1958
When you work with our team, you'll find that we are committed to providing you and your church community with exceptional service and a product that will last for generations. We take great pride in maintaining traditional craftsmanship which ensures the furniture in your church is of the highest quality, durability, and beauty. 
Elevate the harmony and strength of fellowship with finely crafted church furniture and pews from Kivett's. We welcome the opportunity to learn more about your congregation and church and create custom pews and furnishings that will serve you well into the future. If you'd like to learn more about your options, contact our team online or call us at 800-334-1139 today.