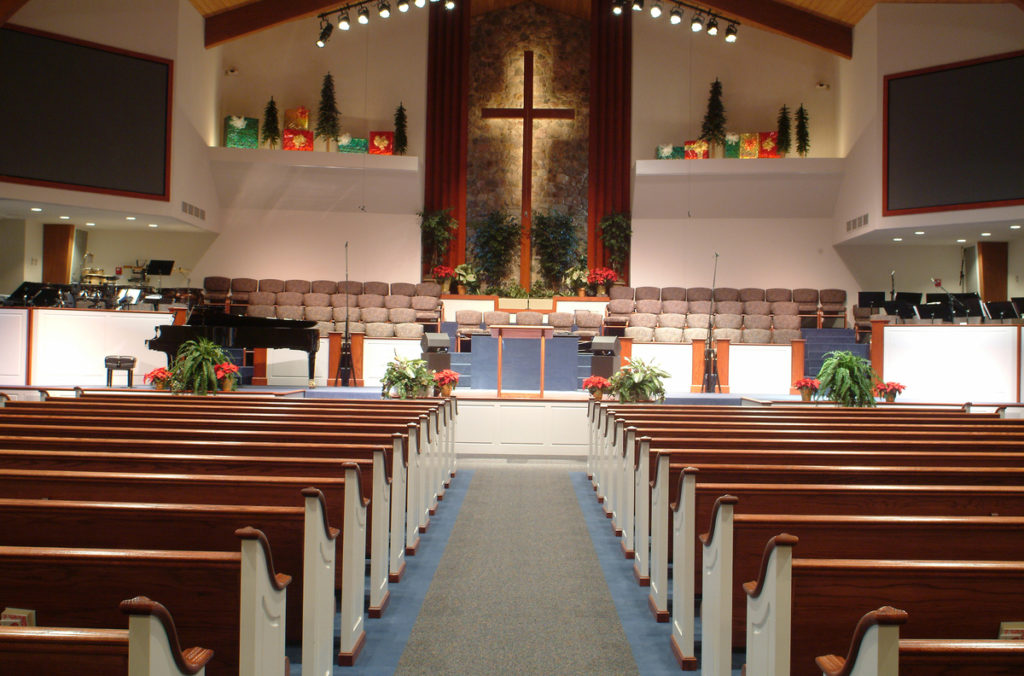 Built for quality or built for price?
Upholstery is often a neglected part of furniture. People assume that it adds only an aesthetic value to furniture, but with the right materials and build, good upholstery can add many years to your pews or chairs.
Unfortunately, in a lot of churches around the country, pew upholstery starts to deteriorate early. This is because a lot of church furniture just isn't built to last. And we totally understand that replacing furniture can often be a daunting expense.
So, let's break down the causes of damaged upholstery and see how Kivett's can help you avoid having to replace your pews entirely.
Connect with a Project Specialist Today!
Why are there cuts and tears in my upholstery?
When furniture isn't upholstered with the right fabric, it's more prone to tears when exposed to sharp objects like pens, pencils or even shoe heels and jewelry. Once some of the threads start to unravel, it's only a matter of time before a larger tear in the fabric is exposed. And if the rest of the fabric is under pressure, the tear is likely to expand quickly.
Is damaged upholstery really a problem?
That honestly depends on the extent of the damage. A minor tear may go unnoticed or uneven compressions in the foam might not be a huge deal, but these problems tend to worsen over time. For example, uneven compression in foam will get amplified with use, since weight is no longer being distributed evenly across the surface.
Similarly, a tear in the fabric exposes the padding and the foam, which is more likely to trap dirt, and deteriorate faster.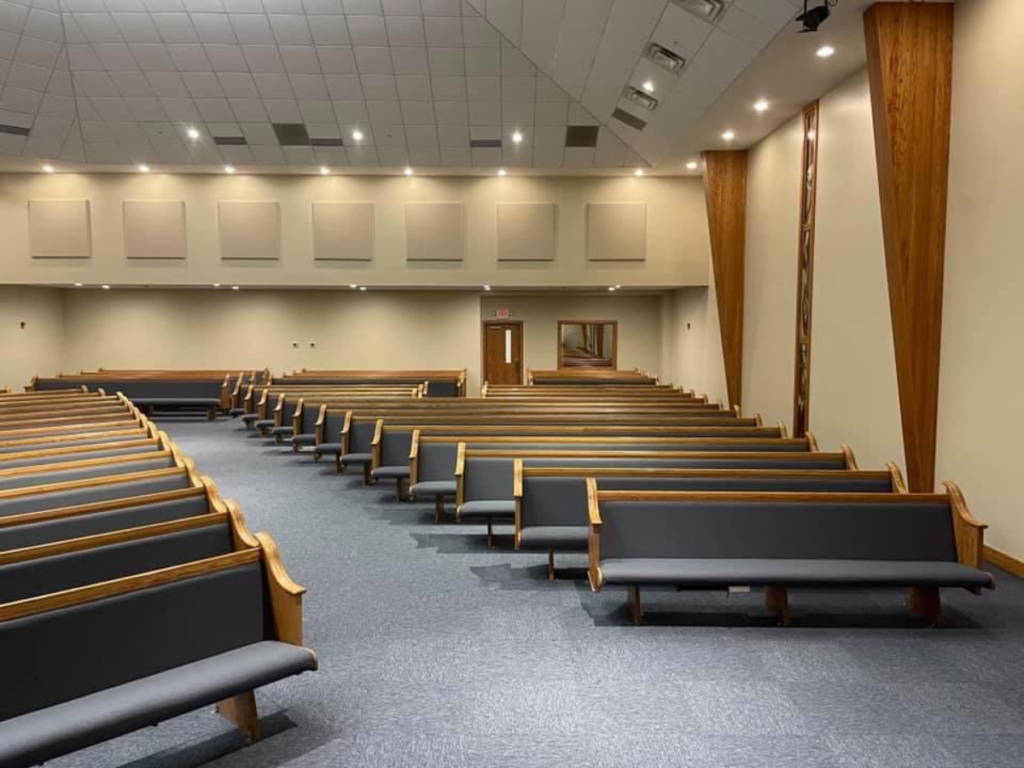 How can Kivett's help me?
Kivett's can upholster or reupholster your pews for about a third of the cost of replacing them. We understand that getting new furniture is a big decision, and to be honest, why would you, if you could repair your furniture to look brand new?
Our stain-resistant / high UV fabrics are available in a wide range of colors and patterns to match your church's architecture and aesthetic. They're designed for durability without sacrificing finish and comfort, giving your pews an elevated, new look.
Our experts can usually perform all work on-site, based on your schedule and convenience, without disrupting service. You can contact us here with a query to have one of our experts get in touch with you.
In addition, Kivett's also refinishes and restores all worship facility seating. You can also buy brand new pews, high-quality chairs, screens, rails, chancel sets and steeples from us.
Where can I learn more?
You can call our toll free number at (800) 334-1139 to speak to a Kivett's expert, or to get a quote. You're welcome to stop by and look at our wide variety of church pews, chairs and other furniture if you're in Clinton, North Carolina. 
Since 1958, we've worked with churches all over the country to upholster, reupholster furniture and pews based on customized needs and requirements. Our goal is to give your church an uplifting look and feel, so that when the congregation comes together in worship, the ambience adds to the energy.
Connect with a Project Specialist Today!