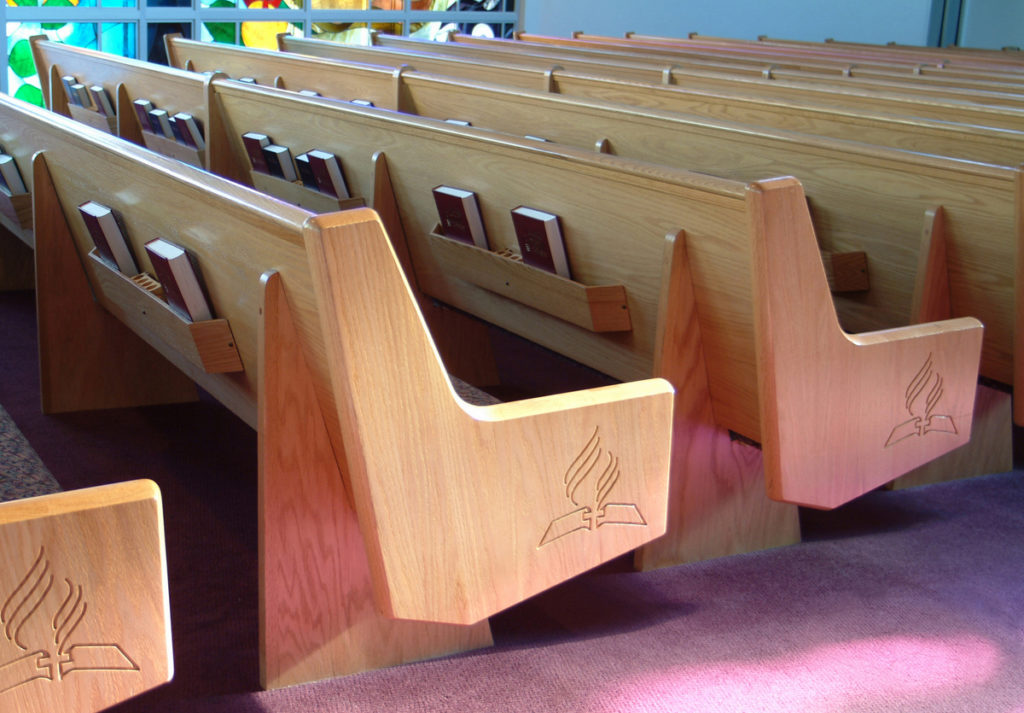 Since 1958, Kivett's has been providing churches and places of worship with beautiful pew furnishings that elevate the space and provide seating and comfort for guests of all ages. We are proud to combine old-fashioned techniques with modern equipment, which allows us to serve you with high quality products that will stand the test of time.
Benefits of New, Hand-Crafted Church Pews
What better way to reflect your congregation's style of worship and elevate the service than with new pews? While they may not be the first thing you think of when redesigning your worship space, quality church pews will hold your congregation for years to come. Without a place to sit, how will members take part in the service?
Our products are custom made, which means they will be designed specifically for your space. With skilled craftsmen and high-quality products, new church pews from Kivett's Fine Church Furniture will serve your church for decades to come.
Quality of Materials
We take great pride in our church pew production and use nothing but the best materials to give you and your faith community a beautiful and strong product. Our pews are made from solid oak, and we use the finest upholstering to craft a perfect fit for your congregation.
You can find several stain and fabric options available for your pews, which makes it easy to create a custom pew that fits in perfectly with your church's style and decor. If you're looking for something specific, contact our team. We would be happy to help bring your vision to life.
Average Church Pew Cost
Different materials and design may affect cost. Our team is spread throughout the country and available to consult with you about the unique needs of your project. Pricing is based on the feet of pew required, and different stains, finishes, and accessories can affect cost. For that reason it is difficult to provide a price, but a complimentary consultation from our team will allow us to give you precise details on the price and scope of the project.
Church Pew Refinishing
Our fully staffed team of highly skilled repair technicians is here to ensure your pews remain in great condition for generations to come. When required, we will be happy to assist you with pew refinishing efforts, including repair, re-staining, and reupholstering.
Choose Kivett's Fine Church Furniture
We are committed to providing you and your community with friendly, efficient service and a quality product that will last for generations. Our team takes great pride in maintaining traditional craftsmanship practices to give you the quality and beauty your church deserves. From churches to synagogues to funeral homes and more, we've been serving communities around the country for over sixty years.
Discover the difference that comes with the finely crafted product and exceptional service from Kivett's. Give us a call at 800-334-1139 or contact us online and let us help you elevate your space with the finest church pews today.