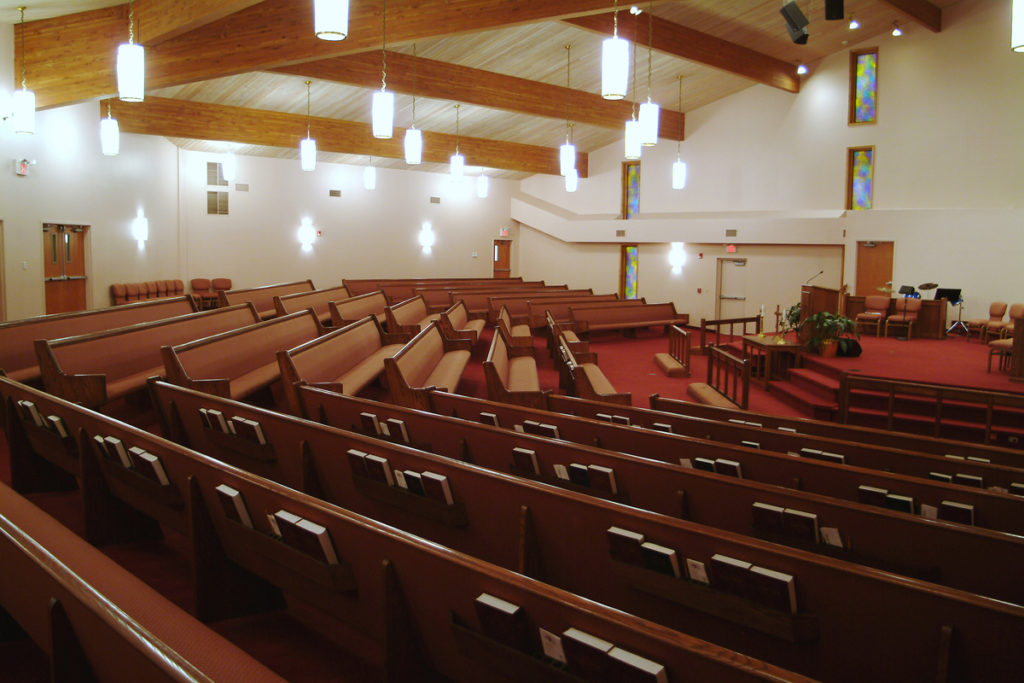 From planning a redesign of your church to starting from scratch with a brand-new church plant, there are many reasons new church pews may be on your list of things to research. The seating for your church community is an important part of the entire worship experience and will determine things like seating capacity, comfort level, and space for other events. 
Kivett's has been proudly serving churches and places of worship throughout the United States since 1958 with a unique combination of old-fashioned technique and modern equipment. Our passion for our work ensures that you enjoy the highest quality for years to come. If you'd like more information about church pew pricing for your specific location or available pew options, contact us online or call us at 800-334-1139.
Contact Our Team | View Select Pew End Options | View Select Pew Body Options
What is the Average Cost of a Church Pew?
Price will vary based on pew body style and materials used, but the average cost for a fully upholstered twelve-foot pew from Kivett's is approximately $750. This price includes delivery and installation by our very own highly skilled technicians. 
Will your space require larger or smaller pews? When priced per linear foot, the average cost comes out to $60 to $65 dollars.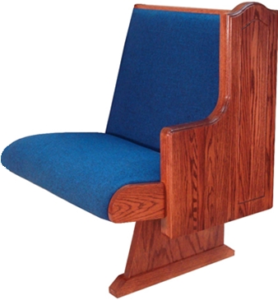 What Materials Can a Pew Be Made Of?
Here at Kivett's, we take great pride in the quality of our product and have not lowered our standards of production over the course of five decades. Our church pews are built from solid oak and the finest quality upholstering (when required) to create an authentically crafted product that is perfectly tailored above and beyond industry manufacturing standards. 
You can find several stain options and fabric samples for pews online, and we are happy to help you bring your vision to life. If you're searching for something specific and don't see it, please reach out to us; we're here to discuss our extensive options and find the one that's perfect for your church or place of worship.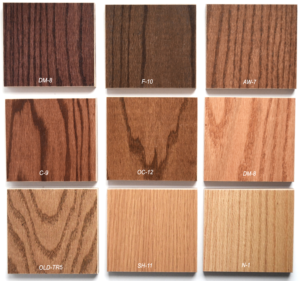 Can Pews Be Refurbished?
If the pews in your church have acquired damage or been worn over the years, pew refinishing is possible. We recommend pews needing to be refurbished be brought back to our facility in Clinton, North Carolina for a proper refinishing. Due to EPA regulations, pew refinishing cannot be performed in the church. 
Did you know that Kivett's has the largest pew refinishing and reupholstering division on the East Coast? If you need assistance with transporting your church's pews, we're here to help. 
Why Choose Kivett's?
For over sixty years, Kivett's has been proudly family owned and operated. Our company was built on belief in serving communities with professionalism and integrity, and we are proud to provide an exceptional selection of high-quality, finely crafted products. 
We are proud to provide furnishings for your church and look forward to learning more about your space and the congregation that fills it. If you have any questions about pew installation or would like more information about the different types of pew body styles we provide, please call us at 800-334-1139 or contact us online.