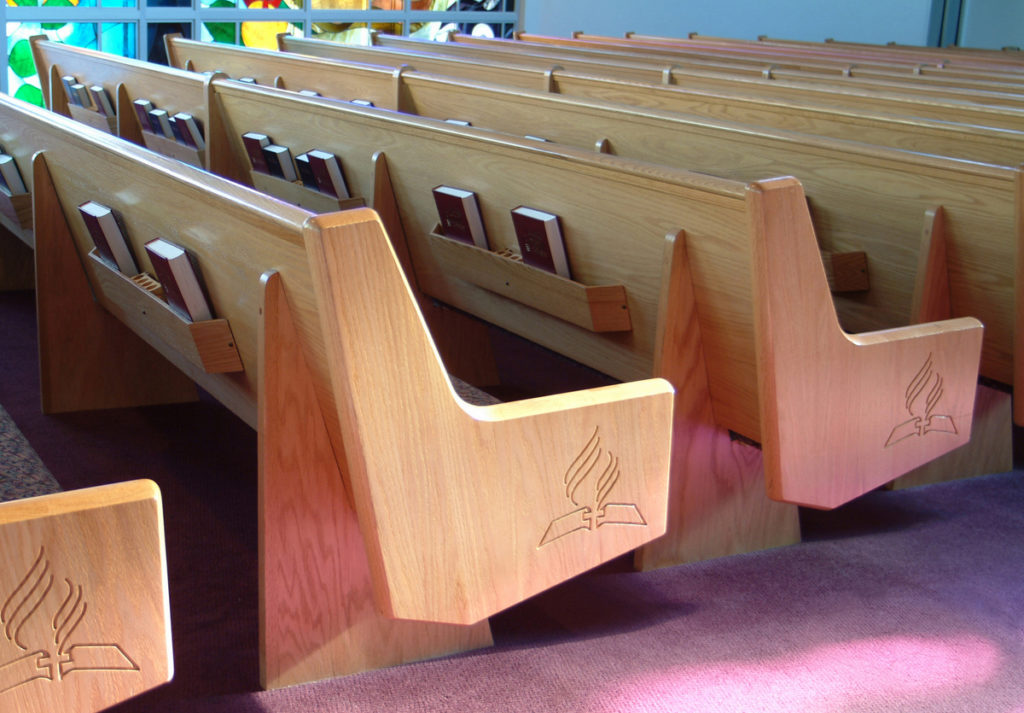 What wood would a church pew choose if a church pew could choose wood? Think about it – pews are forced to bear a lot of weight day in and day out, meaning they need to be strong, durable, and built to last for years to come. The last thing you want is to spent a small fortune on new pews for your church or place of worship, only to see them sag a few years from now and have to start from scratch.
That's why it's crucial to choose the right wood for church pews from the word go, and to cut a long story short, you need hardwood oak. This reliable and sturdy wood gives church communities peace of mind, knowing that their pews will stand strong in the long-term. Oak is a common construction choice offering supreme strength, durability, and longevity, rooted in the wood's dense cellular structure itself.
Solid Oak Church Pews For Sale
While you'll need to spend a little more to get the job done right, you'll end up spending a lot less in the long-run by investing in higher quality furniture upfront. Kivett's Fine Church Furniture is a leader in solid hardwood oak church pew designs. We offer a beautiful range of both traditional and modern-style church furniture, and our church pews are a particularly popular item in our collection. We utilize the finest hardwood oak to build each church pew from scratch.
With upholstered bodies reinforced with a solid hardwood oak inner-frame, each church pew is firmly screwed together to ensure in never comes loose – even in a decade from now. Once you place your order for your church pews of choice on our website, we'll travel to your church to install everything. For church pew repairs and maintenance, we're always just a phone call away.
Shop Custom Oak Church Pews at Kivett's Fine Church Furniture
We are passionate about empowering local places of worship with the quality church furniture they need to enjoy every second of devotion. For a custom quote, fill out the form below or give us a call to chat with us today. We can't wait to help you furnish your church with high quality oak church pews that will stand the test of time
Connect with a Project Specialist Today!