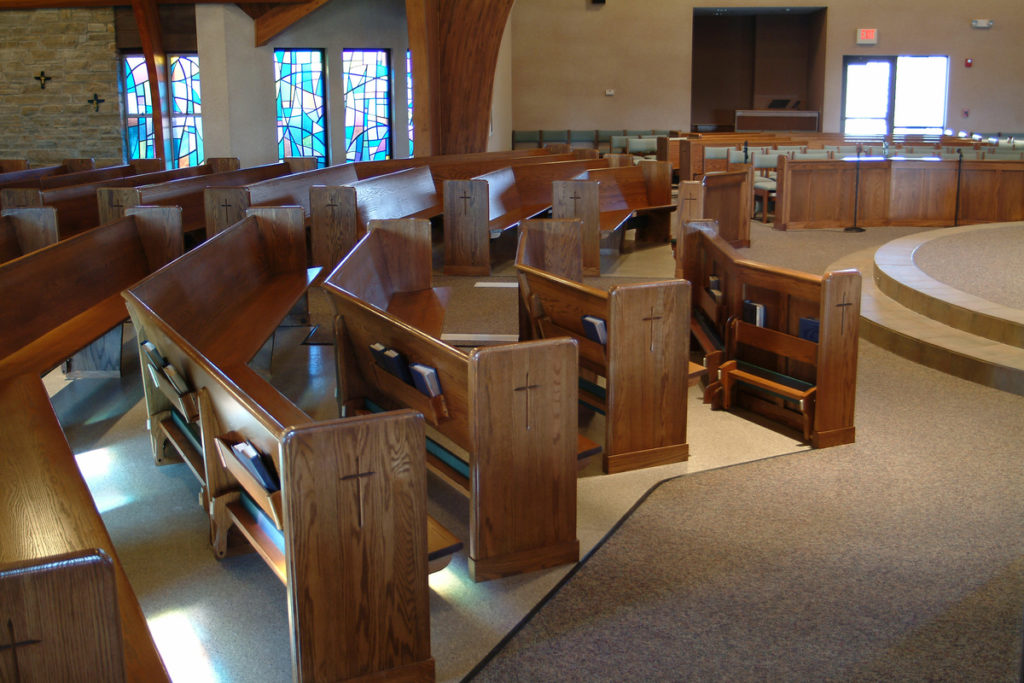 Finding pews for your church in a pinch can be tough. Whether due to damage or a redesign, not having enough seating for the community is a problem that should be addressed as soon as possible. 
The team at Kivett's is here to help. We understand that budget constraints can make it difficult to find what you need; this is why we often are asked about used church pews for sale. If you would like to speak with our office to learn more about the potential for installing used pews or are interested in learning about new and affordable pew options, contact us online or call us at 800-334-1139.
Contact Our Team | View Select Pew End Options | View Select Pew Body Options
Does Kivett's Sell Used Church Pews?
Occasionally we do have used pews available for sale. These often pop up after a restoration project or a church rebuilding. However, please be aware that since churches vary greatly in size and style, the used pews that we have may not be the best fit for your space. 
We believe in providing the churches we serve with a product that elevates the space and will be used for decades to come. Please contact us for a free consultation so that we can discuss your needs and any specific details about your unique project and provide our professional recommendation. We always want to make sure you have the information you need to make the best decision for your church.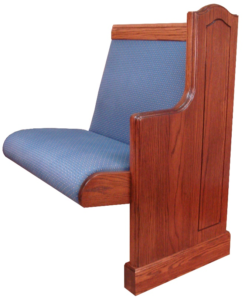 The Benefits of New Church Pews
Installing new church pews in your place of worship is the perfect way to reflect your specific style of worship and elevate the harmony and beauty of the service. Our pews are made of one hundred percent solid oak and we offer a wide variety of pew stains and fabric options to help tie your space together beautifully. 
Since our products are custom made, you can be sure that they will fit perfectly in your space and will have all of the features that your congregation needs. Take advantage of our decades of skilled craftsmanship and let us create a seating option that will stand the test of time!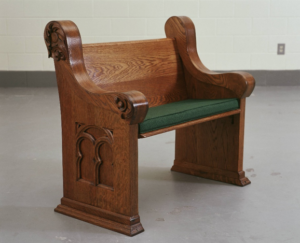 Choose Kivett's, Inc.
As a locally owned and operated business in Clinton, North Carolina, we are proud to serve church communities nationwide. Our commitment to you comes in the form of friendly and professional highly trained craftsmen, integrity in every interaction, and a deep desire to serve you and your community with a high quality product. 
We welcome the opportunity to work with your church and look forward to learning more about the community you serve. If you have questions about the different types of church pews we offer, other available products, or would like to speak with someone about any used pews we may currently have available, please call us at 800-334-1139 or contact us online today.