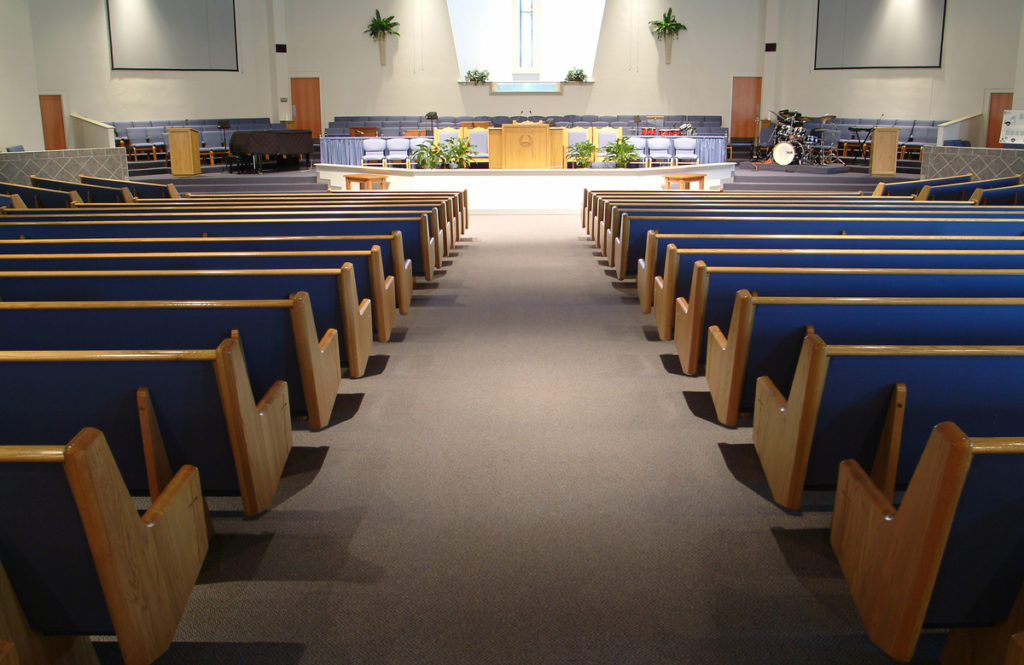 Providing the members of your congregation with elegant and comfortable seating is important. Kivetts fine church furniture can help you design custom hardwood oak church pews for your place of worship. Our craftsmen are dedicated to creating church furniture that goes beyond function. Each church pew that we craft is built to serve a lifetime. From the high quality oak used to build the pew base, to the durable upholstery used for the cushions, when you furnish your church with pews from Kivetts, you can rest assured that your community will enjoy a quality product. Whether you want to furnish your entire church with new pews, or just refinish your current pews, Kivetts can help you. 
Contact us today over the phone or by filling out the online contact form below to schedule a consultation. We will be delighted to answer any questions you have about our church pews or church pew refinishing services. 
Continue reading below to learn more about church pews for sale in Kentucky.
Connect with a Project Specialist Today!
Pews for churches in KY
High quality pews play a big role in creating a comfortable atmosphere for worship in your church. Kivetts produces high quality oak church pews that not only look great, but also provide comfortable seating for the members of your community. Our church pews are constructed out of only the finest materials to create a durable and aesthetically pleasing product that will last for a lifetime. The craftsmen at Kivetts utilize the natural beauty of the oak hardwood to create pieces of furniture that create a warm and inviting environment for your church. We would love to help your church design custom oak church pews that will enhance your place of worship. With a variety of styles and color options to choose from, we are sure to have church pews that will seamlessly blend into your church's interior.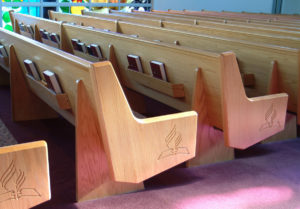 Although we are located in Clinton, NC, we are happy to design, deliver, and install church pews for our friends in Kentucky. Our team is dedicated to providing churches across the southeast with beautiful and functional custom oak pews. Kivetts has decades of experience designing church pews that compliment a church's current design. We can help you make sure that the pews that you select will work in your space. If you are interested in designing custom oak church pews for your place of worship in Kentucky, contact Kivetts today. We will be happy to schedule a consultation with you to discuss all of the different options you have available to you. Give us a call or fill out the online contact form below to schedule a consultation with one of our church pew design experts. We look forward to helping you refresh your sanctuary.
Connect with a Project Specialist Today!